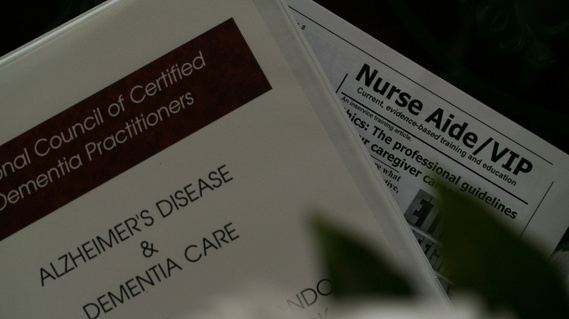 Enhancing Solutions, is a national training, speaking, and consulting company.
Our mission is to help those who are seeking solutions to enhance the lives of the elderly.
.
About The Founder: Donna Karapetian, LRT, CTRS, CPRP, CDP, CDCM, CADDCT
Donna Karapetian is a Licensed Recreational Therapist, a Certified Recreational Therapist and she is also a Certified Park and Recreation Professional. Donna has over 30 years of extensive experience providing activities for geriatric patients/residents at all levels of the ageing process and for persons suffering from psychiatric diagnosis. Donna is also a Certified Dementia Practitioner, Certified Dementia Care Manager, and a Certified Alzheimer's Disease and Dementia Care Trainer with the National Council of Certified Dementia Practitioners. Donna's experience includes; Activity Consultant to nursing homes, assisted living, and adult day care centers. Donna's specialty includes developing quality of life programs for Alzheimer's and Dementia residents along with survey readiness in the area of activities. She creates Psych-Social Programming, consults to Activity Therapy Departments and make sure that they meet all state and federal guidelines. She has also worked with adolescent and adult psychiatric patients, substance abuse patients, and geriatric patients ranging from Alzheimer's, post stroke, physically disabled, and developmentally disabled.
Donna has presented at various state conferences over the years and is excited to offer the Alzheimer's Disease and Dementia Care Seminar.
"The fact that I can plant a seed and it becomes a flower, share a bit of knowledge and it becomes anothers', smile at someone and receive a smile in return, are to me continual spiritual exercise." Leo Buscaglia